Service in Audio only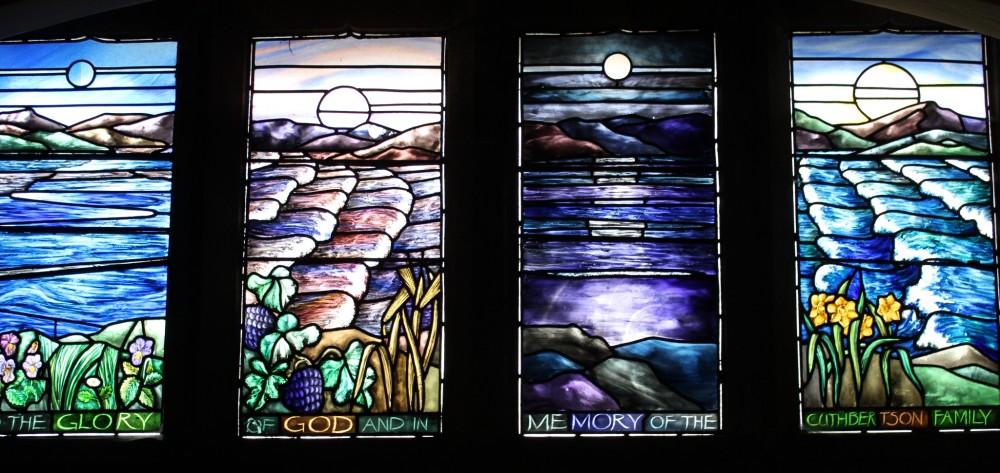 Welcome to our page for listening to our services.
Currently normal sunday worship is suspended and you can still listen in the normal way you can also view our Video On Line service every Sunday morning from 10:30 am onwards. Archieve Video on Line services will be available on the Video tab on the home page
**NEW** Audio Podcast
Apple devices - click here
Android devices - copy and paste Hyperlink below into your podcast App
Hyperlink: http://orchardhillpc.myiknowchurch.co.uk/media/xmlFeed/e16c8c84d985861415cfc228d7018784
If you wish to hear the whole service including the praises on this web page then press the "Click white arrow to play the audio file."
To hear readings and sermon only, "Click white arrow to play the audio file"
and drag the timeline (to the right of the play button) to the number given in the description above the audio bar.
You will find a printed copy of the readings in the attached pdf file.
Title
Preacher
Date Recorded
File Size
Sunday 27 September
Rev Grant Barclay
27th September 2020
21,833 Kb
Description
Welcome to Orchardhill Sunday Church Service Reading and Praise 13:30
Attachments
200927 Reading and Praise.pdf
Click here to play the audio file
Download
Title
Preacher
Date Recorded
File Size
SUnday 20 September
Rev Grant Barclay
20th September 2020
19,624 Kb
Description
Welcome to Orchardhill Church Sunday Service Readings and reflection 17:27
Attachments
200920 Readings and Praise.pdf
Click here to play the audio file
Download
Title
Preacher
Date Recorded
File Size
Sunday 13 September
Gillian Rooney
13th September 2020
11,731 Kb
Description
Welcome to Orchardhill Parish Church Sunday Service
Attachments
200913 Reading and Praise.pdf
Click here to play the audio file
Download
Title
Preacher
Date Recorded
File Size
Sunday 6 September
Rev Grant Barclay
6th September 2020
12,209 Kb
Description
Welcome to Orchardhill Parish Church Service. Reading and Reflection
Attachments
200906 Reading and Praise.pdf
Click here to play the audio file
Download
Title
Preacher
Date Recorded
File Size
Sunday 30 August
Rev Grant Barclay
30th August 2020
10,589 Kb
Description
Welcome to Orchardhill Parish Church Service. Reading and Reflection 9:31
Attachments
200830 Reading and Praise.pdf
Click here to play the audio file
Download
Title
Preacher
Date Recorded
File Size
Sunday 23 August
Rev Grant Barclay
23rd August 2020
13,747 Kb
Description
Welcome to Orchardhill Church Service
Attachments
200823 Readings and praise.pdf
Click here to play the audio file
Download
Title
Preacher
Date Recorded
File Size
Sunday 16 August
Rev Grant Barclay
16th August 2020
11,707 Kb
Description
Welcome to Orchardhill Parish Church Service. Reading and Reflection 12:00
Attachments
200816 Sunday16.pdf
Click here to play the audio file
Download
Title
Preacher
Date Recorded
File Size
Sunday 9 August
Rev Grant Barclay
9th August 2020
12,461 Kb
Description
Welcome to Orchardhill Sunday service Reading and reflection 11:41
Attachments
200809 Sunday 9 August.pdf
Click here to play the audio file
Download
Title
Preacher
Date Recorded
File Size
Sunday 2 August
Rev Grant Barclay
2nd August 2020
13,243 Kb
Description
Welcome to Orchardhill Parish Church service
Attachments
200802 Reading and praise.pdf
Click here to play the audio file
Download
Title
Preacher
Date Recorded
File Size
Sunday 26 July
Rt Rev Martin Fair
26th July 2020
17,361 Kb
Description
Welcome to Rt Rev Martin Fair who is leading us in worship while our minister is on holiday. Reading and reflection start 6:38
Attachments
200726 reading and praise.pdf
Click here to play the audio file
Download