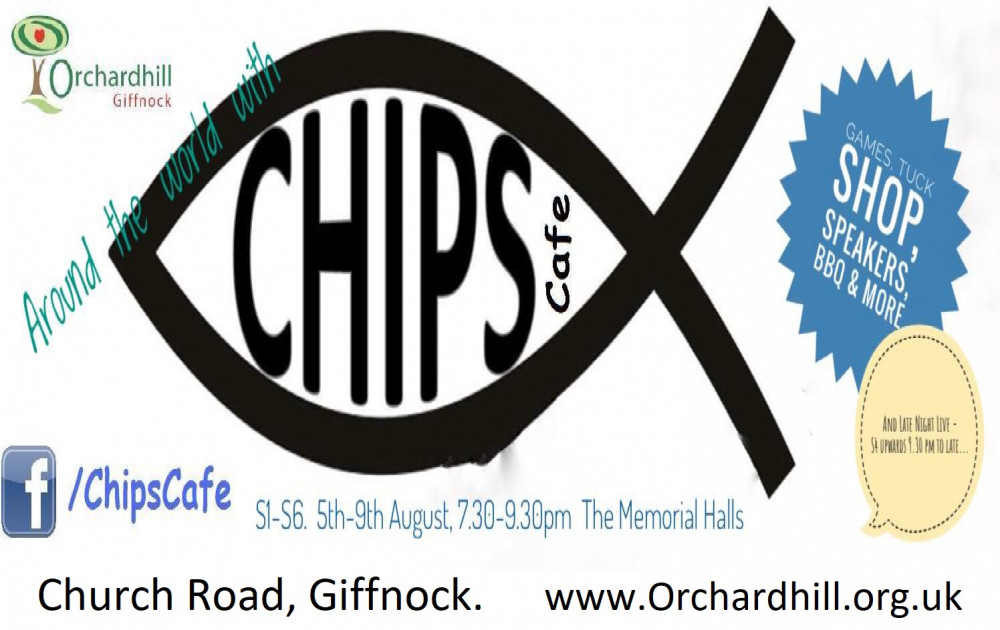 CHIPs Cafe runs every summer during Orchardhill's Summer Mission week for young people who are going into S1 or older.
Crazy activities are provided each night along with tuck shop, music and a speaker, who will speak on a chosen aspect of the week's theme. This is all followed by Late Night Live, for those going into S4 or older, to watch a movie over the course of the week.
Join the CHIPs Cafe facebook page (link below) to keep up-to-date with plans for next years CHIPs!