2017 - 2018 Lecture series
Thinking Allowed Lectures
Thursday 9th November 2017 7.30 pm for 8.00 pm
Venue: Orchardhill
Speaker: Very Rev Lorna Hood M.A. B.Div , D Div , O.B.E.
Lecture "Srebrenica and the end of Ethnic Tolerance"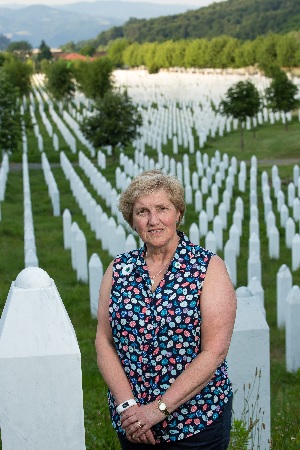 When Lorna was awarded the OBE in the Queen's Birthday Honours in 2017, she dedicated her awards to the Mothers of Srebernica. In this talk she will discuss her work in Bosnia and the lessons learned from the evil and inhumanity which led to an appalling massacre based on religious and ethnic identity. Lorna will also refelect on how to remember and learn the lessons to reject hatred and build good community relations.
Lorna Hood was born in Irvine , Ayrshire., She was educated at Kilmarnock Academy and the University of Glasgow, where she graduated Master of Arts in 1974 and Bachelor of Divinity in 1977. She was ordained by the Church of Scotland's Presbytery of Edinburgh in 1978 whilst serving as Assistant Minister at St Ninian's Church in Corstorphine, Edinburgh. She served for 37 years as minister of the North Parish Church in Renfrew in June 1979.In 2008 she was appointed to be one of ten Chaplains to the Queen in Scotland. Lorna was elected as Moderator of the General Assembly of the Church of Scotland for 2013–14.
---
Thursday 23rd November 2017 7.30 pm for 8.00 pm
Venue: Orchardhill
Speaker: Professor Bob Davis M.A. P.G.C.E, Ph.D.
Lecture 'Changing Realities of Christian Identity in Scotland, 1918-2018'
In this talk Bob will chart and reflect on the evolving nature of Christian identities in Scotland over the last century. He will explore the impact on different faith communities of events such as the Great War and the 1918 Education Act – and what it might mean for Christians today.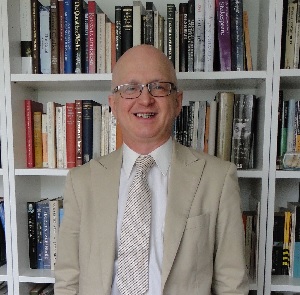 Bob Davis is Professor of Religious and Cultural Education in the University of Glasgow.
His career since 1980 spans periods of teaching in the Prison Service, Further and Adult Education and School Teaching, where he served as Principal Teacher of English in High Schools in Falkirk and Dundee. From St John's High in Dundee he joined the faculty of St Andrew's College in 1991 as Lecturer in Language and Literature.

At the merger of the college with Glasgow University in 1999, he moved as Senior Lecturer to Religious Education, becoming Head of Department, Professor and Deputy Dean, and then Head of School of Education 2010-15.
His teaching and research interests embrace childhood studies, the history of education, interfaith and ecumenical education and the professional education of teachers at all levels. He is the Editor of the Journal of Philosophy of Education, which celebrated its 50th anniversary in 2016.
---
Thursday 15th February 2018 7.30 pm for 8.00 pm
Venue: Orchardhill
TED talks – ideas worth spreading
Chimamanda Ngozi Adichic 'The danger of a single story'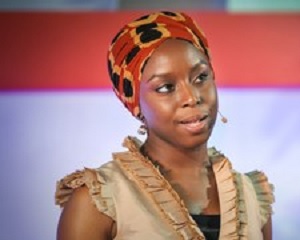 From the list of "best TED talks of all time" - viewed over 12 million times
Our lives, our cultures, are composed of many overlapping stories. Novelist Chimamanda Adichie tells the story of how she found her authentic cultural voice -- and warns that if we hear only a single story about another person or country, we risk a critical misunderstanding.
Chimamanda Ngozi Adichie · Novelist
Inspired by Nigerian history and tragedies all but forgotten by recent generations of westerners, Chimamanda Ngozi Adichie's novels and stories are jewels in the crown of diasporan literature.
TED talks – ideas worth spreading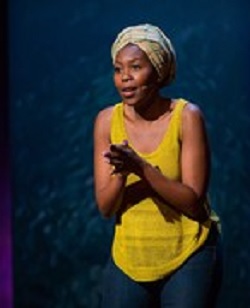 TED talk "If a story moves you,act on it"
Speaker Sisonke Msimang
Viewed on TED talks over 1.1 miliion views
Stories are necessary, but they're not as magical as they seem, says writer Sisonke Msimang. In this funny and thoughtful talk, Msimang questions our emphasis on storytelling and spotlights the decline of facts. During a critical time when listening has been confused for action, Msimang asks us to switch off our phones, step away from our screens and step out into the real world to create a plan for justice.
---
Thursday 15th March 2018 7.30 pm for 8.00 pm
Venue: Orchardhill
Speaker: Pádraig Ó Tuama
Lecture: Literate not Literal.
Reading gospel stories in their poetic glory.
Padraig will reflect as a poet on reading the gospel stories as literature. He will also draw on his experiences leading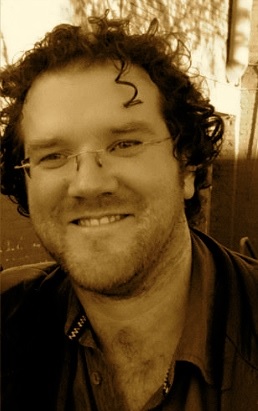 the ongoing reconciliation work of the Corrymeela Community as it helps to build peace in Northern Ireland following the dark decades of 'The Troubles'.
Pádraig Ó Tuama is leader of the Corrymeela Community

Pádraig Ó Tuama is a poet and theologian based in Belfast. Since 2014 he has been the leader of the Corrymeela Community, Ireland's oldest peace and reconciliation witness. Pádraig's work encompasses reconciliation work dealing with the legacy of 'The Troubles' in Belfast and beyond. His poetry (Readings from the Book of Exile, 2012 and Sorry for your Troubles 2013) is published through Canterbury Press and "In the Shelter" was published by Hodder & Stoughton in 2015.
Praise for poetry:
"Deeply moving and thought-provoking poetry which invites readers to let the sacred reach into them touching their vulnerability and opening their hearts."
— Dr. Cecelia Clegg, Theologian, New College, Edinburgh. Co-author of 'Moving Beyond Sectarianism'
Pádraig Ó Tuama is an extraordinary person, whose influence extends quietly and gracefully across the world. His poetry bears these same qualities and brings him close. It is a gift to us all.
— Krista Tippett. Creator and host of 'On Being'